Hi everyone!
This is not that surprising to somebody like me who see the effects of Acupuncture and Chinese medicine in a daily bases. But you may find this interesting. This is NIH research;
09 OCTOBER 2011
New research concludes that "acupuncture may function as a somatosensory-guided mind-body therapy." The research compared MRI readings of real acupuncture with sham acupuncture (needle stimulation at non-acupuncture point locations) at acupuncture point P-6 (Neiguan, Inner Pass). The MRI imaging showed that true acupuncture yielded greater activity over sham acupuncture in the dorsomedial prefontal cortex of the brain. Real acupuncture produced significantly "greater activity in both cognitive/evaluative (posterior dmPFC) and emotional/interoceptive (anterior dmPFC) cortical regions" and the MRI results showed that true acupuncture "increased cognitive load."1
Recent criticisms concerning the effectiveness of acupuncture have focused on the ability of sham acupuncture to produce clinical results. However, MRI studies show that true acupuncture produces clinical results by different cortical mechanisms than sham acupuncture.
NIH researchers question the validity of sham acupuncture control groups. Dr. R. E. Harris's (NIH researcher, Ann Arbor, Michigan) research was able to prove that although sham acupuncture and true acupuncture reduce pain in fibromyalgia patients, they "do it by different mechanisms." Dr. Harris's research showed that differing mechanisms by which the pain relief was achieved was measured at the molecular level. This suggests that sham acupuncture may superficially cause pain reduction but that it is not scientifically achieved by the same mechanisms as true acupuncture. Dr. Richard L. Nahin of the NIH's National Center for Complementary and Alternative Medicine states, "If you look at some of the data, what you find is that sham acupuncture and true acupuncture both produce some pain relief in whatever condition they're looking at. But while both treatments turn on areas of the brain, they turn on different areas of the brain."2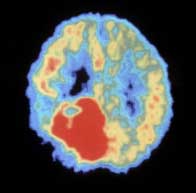 References:
1a. Brain encoding of acupuncture sensation – coupling on-line rating with fMRI. V. Napadow, R.P. Dhond, J. Kim, L. LaCount, M. Vangel, R.E. Harris, N. Kettner, K. Park, F. Pfab. Neuroimage (2009) 47: 1055–65.
1b. Florian Pfab, MD, PhD, Visiting Associate Professor, Dept. of Radiology, Massachusetts General Hospital, Harvard Medical School, Charlestown, Massachusetts.
1c. Deutsche Zeitschrift für Akupunktur. Volume 54, Issue 3, 2011, Pages 32-33.
2. Contie, Defibaugh, Ewsichek, Latham and Wein. Understanding Acupuncture Time To Try It? NIH News in Health. February 2011.
As most of you might know from your initial consultation or first visit, acupuncture, typically with the style I do, works on your brain to induce desirable effects in your affected site, such as pain or inflammation site.  I see the difference of effects in everybody. And that is due to your body state. Acupuncture and Chinese medicine uses your own body function to heal and recover. If you are relatively strong individual, effect is greater than the ones who are relatively very weak in nature.  That makes difference in the speed of relief and recovery.
As the statistics shows, most of average people are in the mid range, unless you are in the lower end, you should see a good relief and recovery rather sooner. But if you happened to be in the lower end than the average group unfortunately, we would like those patients to be patient in terms of speed of recovery. We see those people get frustrated. And we do understand that. But when it is taking 10, 20, 30, 40, 50,……… visits, it just does whoever works on you or whatever the approach is getting done on you. We do our best at YOMClinc to resolve your issue in the best way.
Still, our goal is as alway, to reduce the amount of pain at least 80 % at the time of visit if we are treating pain situation. We want to stabilize it soon. And for other conditions such as internal issues; as soon as we can. We are treating different pathology and etiology with those.
I hope you are having a nice weekend,
Takashi